Autotags can now be synced across devices using ManicTime Server v4.4 or newer. There will only be one autotag timeline per user on the server. If you will make changes to autotags on one machine, they will be synced to autotags on other machines.
Publishing autotags to server
On ManicTime client you need to allow Autotags to sync: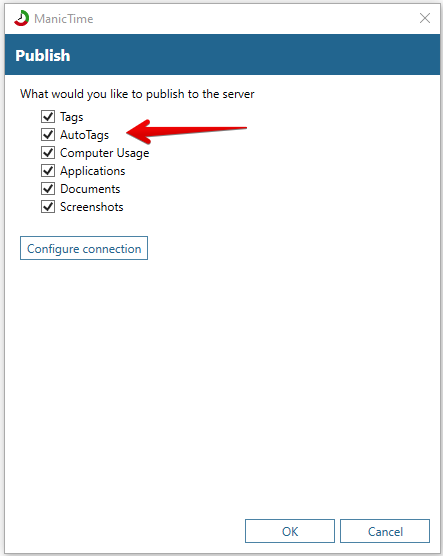 Set autotags to publish on the client
If you have client settings enabled on the server, then autotags must also be allowed to sync on the server.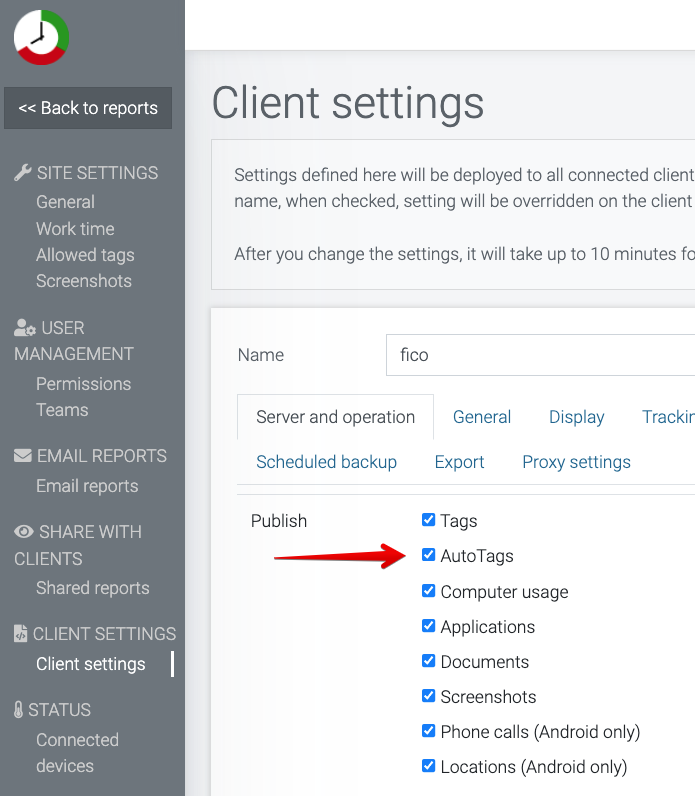 Set autotags to publish on the server in client settings
Once autotags sync from multiple devices, if you make changes to one autotag on one machine, it will be synced to the other machines.
If you have autotags timelines on multiple machines
Only first machine will send autotags, on other machines, additional autotag timeline from server will show up. In this case, you can delete the autotag timeline which exists only on that machine and keep only the one coming from server.
In Away view you can now set to not show Away view notifications:
until tomorrow
until Monday
ever again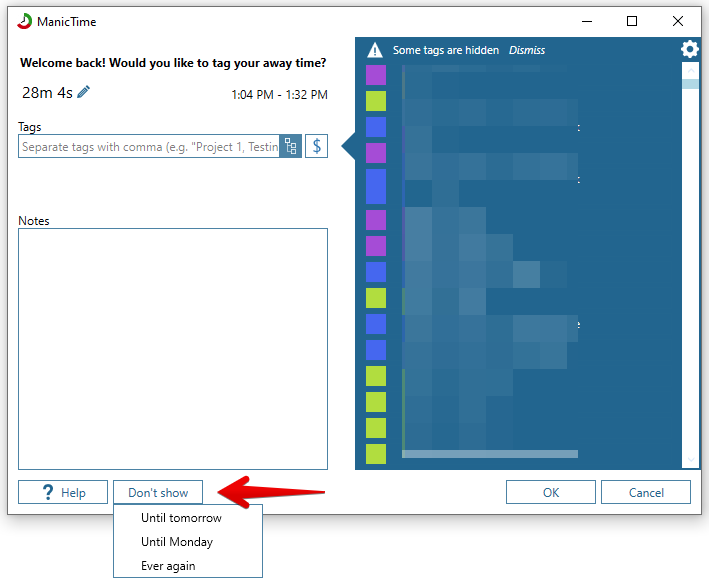 Pause Away view notifications
When paused until Monday or until tomorrow, this will be visible on the status bar at the bottom of the app.tomorrow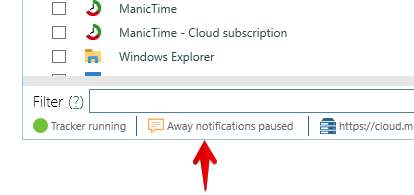 Away view notifications paused
To resume notifications, just click on the status bar.