When we first added dashboard, we also wanted the ability to send a similar screen via email. Since email is not very flexible, we were mostly restricted to text. Now we wanted to add some more charts to the dashboard, but in order to do that, we had to break with the email report style. So now dashboard has a few more charts, but it will also look different than email reports.
This gives us more flexibility to change both email and dashboard in the future.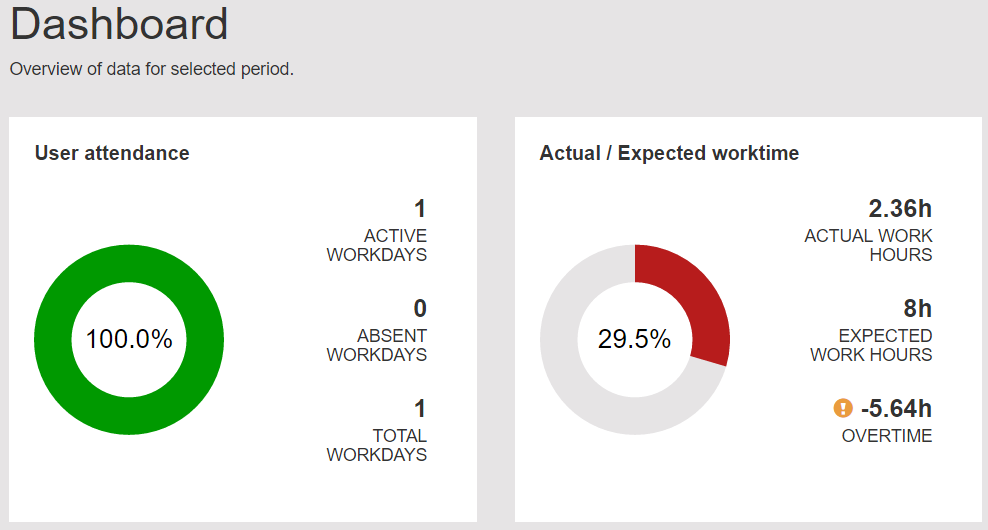 Updated Dashboard
In the previous version, you could tag by selecting time, then clicking on Add tag button. Now you can also choose a recent tag from the dropdown, bringing the tagging functionality closer to the desktop version.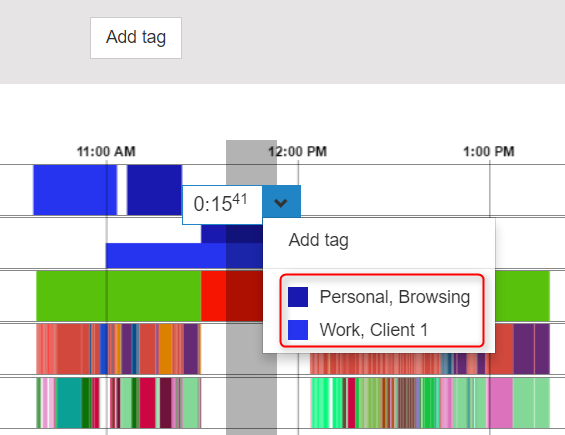 Recent tags on personal Day view
ManicTime Server supported Categories for a while now. Categories offer a way to group specific Applications, Web sites or Documents into one Category. For example a category News sites could consist of time spent on cnn.com, nbcnews.com... Because the categories were not widely used, we decided to add two predefined categories in the previous version: Productive and Unproductive. In this version we added a special Productive/Unproductive view.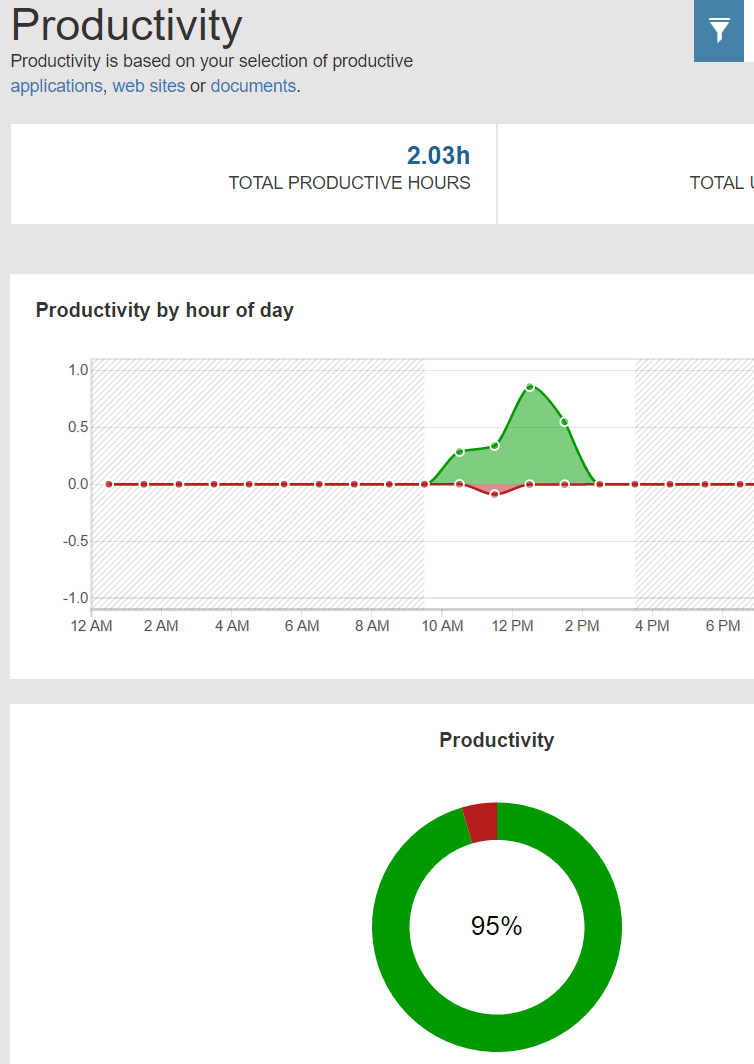 Productivity view
Because this view uses Categories as well, you now have an option to either use your own categories or predefined Productive/Unproductive ones. You can change that in Settings, General, Use custom categories.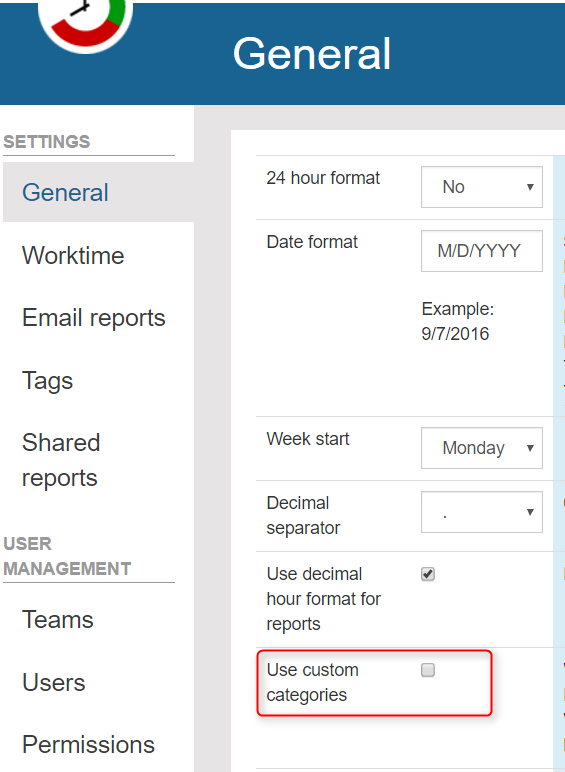 Productivity or categories setting
There were a
few requests
to add per user worktime settings. You can now define them in Settings, Worktime, Add custom work time.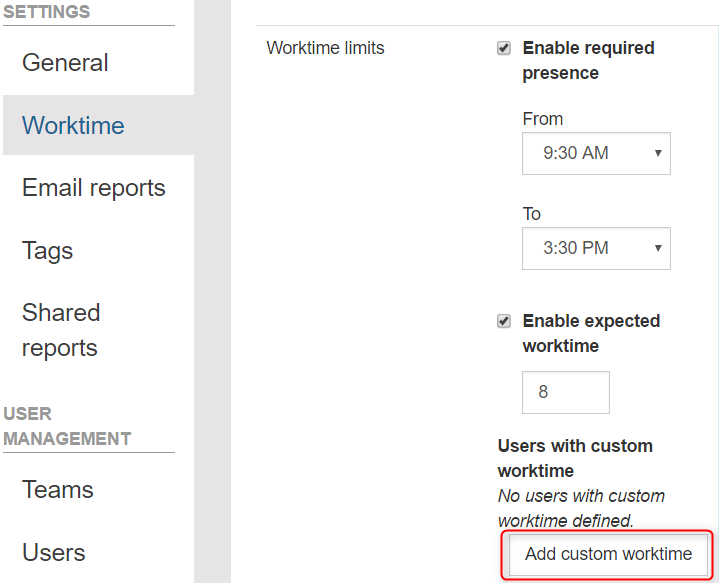 Per user work time settings
Dashboard shows alerts about too little worktime, early leaves and late arrivals. In previous versions when you clicked on these alerts, the link would take you to, for example, Start/End view for everybody and it was not easy to see who or when was the cause. Now link goes to Alerts page, where it shows who and on which days caused the alert to show up.
In previous server version, email was sent with recipients in BCC field. From now on it will be sent as To. Because it needs to send one email per recipient, it will send separate emails only, if there are less than 20 recipients. When there is more than 20 recipients, one email will be sent with all recipients in BCC field.
Email subject is now editable, you can use two special values, [team] and [range]. You could for example write: ManicTime [team] team report for [range]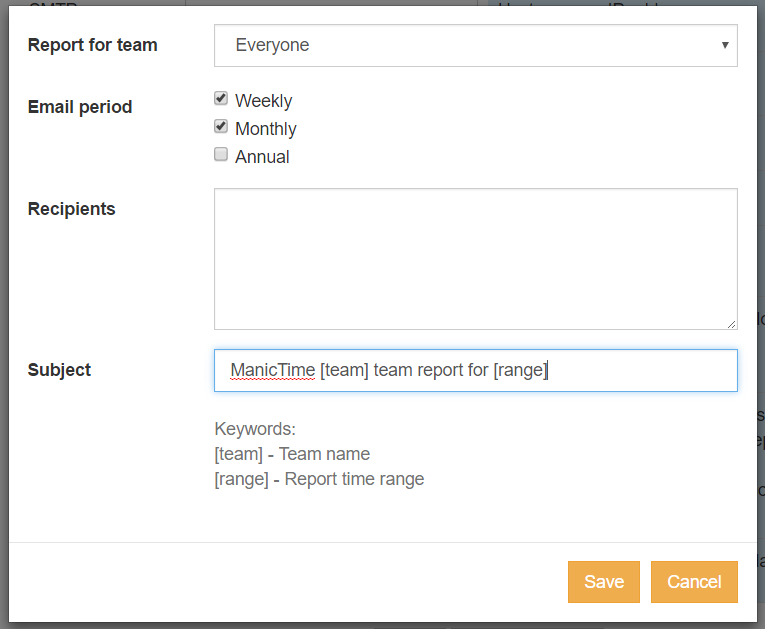 Email report subject change