In this version we focused on a feature, which will make life easier for all administrators. Administrators can now control clients from ManicTime Server, they can:
change the license on all connected clients
change settings on all connected clients
When ManicTime Server is installed, Administrator is asked to choose either a Trial or enter ManicTime Pro license. This license is then used by all connected clients.
License can later be updated at Administration -> License. When license is updated, it is sent to the clients when next synchronisation occours.
Connecting clients
To make a connection with the client, user can either:
install ManicTime themselves, then connect to the server
ManicTime can be deployed via Active Directory or similar. To deploy it via Active Directory, you need to use Windows users and use Deployment file as described here.
Client settings
To change client settings, go to Administration, Client settings and enable them. Then you can change any setting, changes will be sent to the client at next synchronisation.
All settings have checkboxes before the name, you have to check the checkbox, then set the settings. Only settings with checked checkboxes will be sent to the client.
All other settings, which do not have checkboxes checked, can be changed by the user on the client.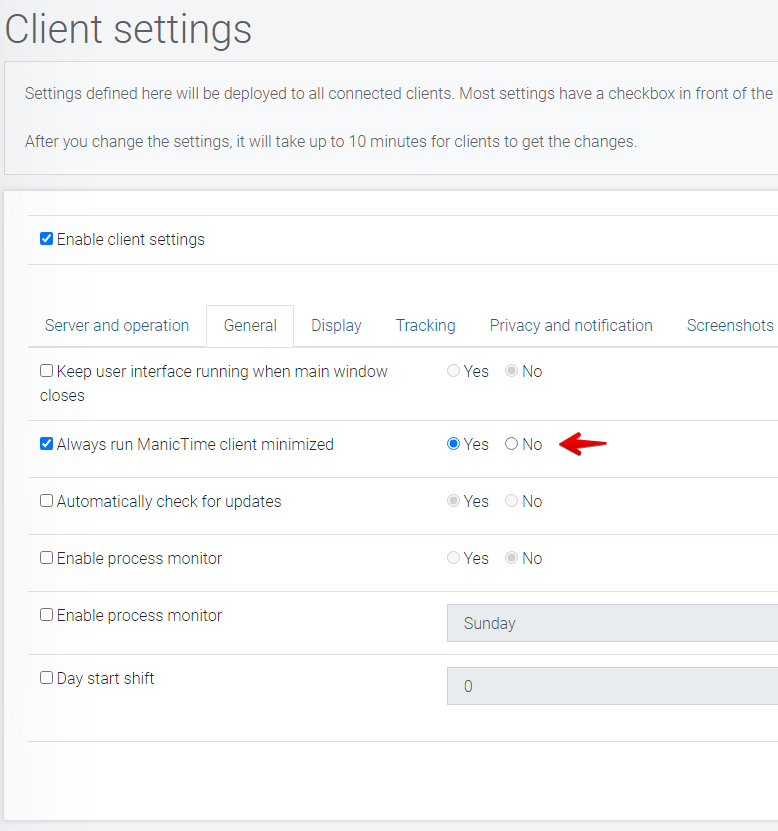 Settings on the server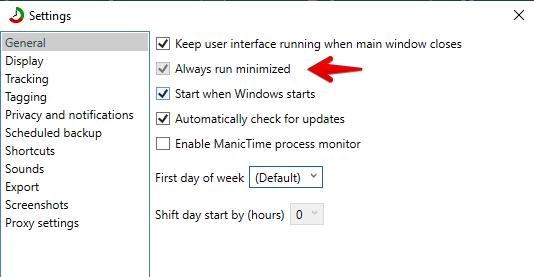 Settings on the client
Tagging API allows one user to change tags of all other users on the server. This user needs to have Content editor permission. Tagging API is useful, when you want to transfer tags from another system and create them in ManicTime. Service, which is responsible for transferring tags can log on as this user, then create tags for other users on the server. Learn more