Leave time allows users to add Vacation, Sick and other "out of work" days. Read more about leave time.
Users can now search for any activity across all their devices. Search offers similar functionality as Advanced search in ManicTime for Windows. Read more about search.
To toggle to dark theme, click on the moon icon in top right corner, next to gear icon for administration.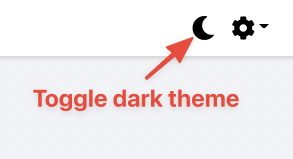 Toggle dark theme
To view Tag summary view, click on Tag timeline, then on Summary.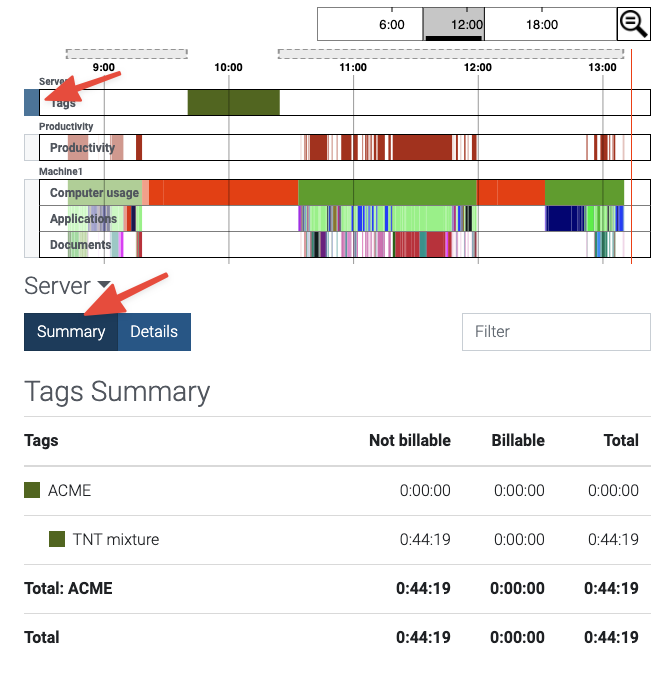 Tag summary view
You can now click on a timeline and the bottom part will show the timeline's data. Click to check first activity, then Shift check to select the last one and all in between.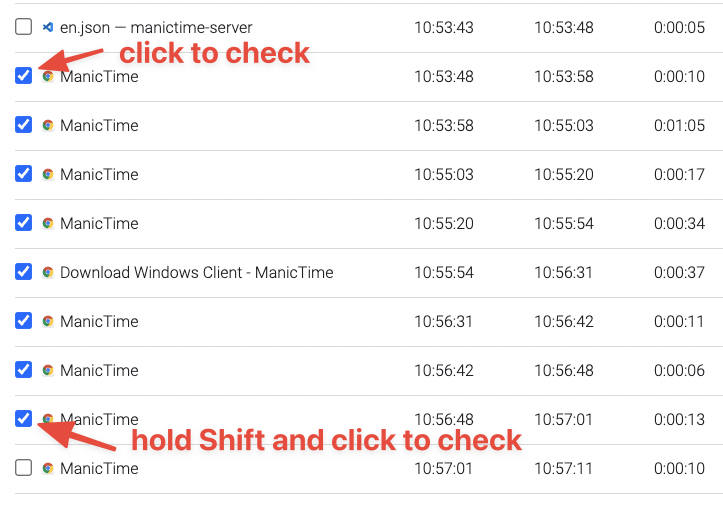 Shift click to check many activities